Safe Traffic Control Markings
If you're in need of traffic safety solutions for your business or organization, Smart Traffic Co is here to help. We offer a variety of products and services to help keep your property safe and secure. One of our most popular offerings is their bollards and wheel stop services.
Bollards are sturdy, vertical posts that are often used to protect buildings, pedestrians, and vehicles from collisions. They can be used in a variety of settings, including parking lots, pedestrian walkways, and outdoor seating areas. Smart Traffic Co offers a variety of bollards to suit your specific needs, including removable bollards, fixed bollards, and collapsible bollards.
In addition to bollards, Smart Traffic Co also offers wheel stop services. Wheel stops, also known as parking stops, are designed to prevent vehicles from overrunning parking spaces or colliding with buildings or other objects. They can be used in parking lots, driveways, and other areas where vehicles need to be parked. Smart Traffic Co offers a variety of wheel stops, including rubber wheel stops and concrete wheel stops.
Smart Traffic Co is committed to providing high-quality traffic safety solutions to their customers. Our bollards and wheel stops are designed to meet the highest safety standards and are made from the best materials available. Our offer fast and reliable installation services, so you can get your safety measures in place quickly and efficiently. We also provide excellent customer service, so you can be sure you're getting the support you need throughout the entire process.
If you're in need of bollards or wheel stops for your business or organization, Smart Traffic Co is the company to turn to. With our high-quality products, fast installation services, and excellent customer service, you can be confident that you're getting the best possible solutions for your traffic safety needs.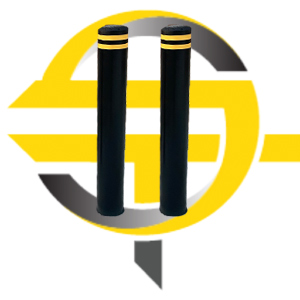 Traffic Control Portfolio
Contact us today for any questions you may have! Use the form below to send us a quick message. Thank you